July 16, 2019
|
Parents

,

Students

,
7 Things You Think You Know About Construction (and Why You're Wrong)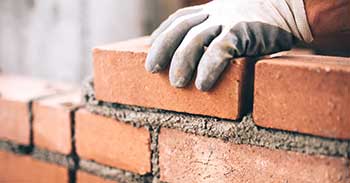 When it comes to choosing a career, everyone is looking for something different. Whether you want to travel, make a lot of money or express your creativity through your work, there are so many opportunities and careers to choose from.
But, what if I told you that there is an industry that has something for everyone?
I'm talking about construction. With so many career opportunities within the industry, there is a career path for everyone. Whether you're an artist or a natural mathematician, there is a place for you.
Unfortunately, not many people consider the construction industry when choosing a career. This is largely due to the negative perceptions and assumptions surrounding the industry. So, I'm here to set the record straight.
Here are seven things you think you know about the construction industry, and why you're wrong.
1. 'Construction jobs are dead end.'
As millennials continue to dominate the workforce, opportunity for advancement becomes increasingly important. In fact, 87% of millennials rate professional or career growth as important when choosing a career.
Lucky for those in the construction industry, every craft professional has the chance to move up in their career and become as successful as they want.
Boyd Worsham, the president of NCCER, embodies this perfectly. Worsham was inspired by the carpentry program at his high school to join the industry as a carpentry helper in 1980. Over the course of 38 years, he worked himself up as a journeyman carpenter, carpenter foreman, assistant superintendent, superintendent and eventually president of NCCER.
As construction professionals continue to perfect their craft and better their skills, they are bound to move up in the industry and create more success for themselves. The opportunities for success and advancement in the industry are endless.
2. 'There aren't opportunities for women.'
Construction careers are skills-focused.
What that means is the most successful, best paid and highest achieving craft professionals are those who can do the best work, regardless of who they are.
For women, that means that the pay gap is significantly narrower than the national average and the discrimination in hiring is minimized.
Additionally, as technology and equipment advance, the need for brute strength is no longer required in the industry. Instead, refined skills and knowledge are more important.
3. 'People in construction are unskilled.'
The assumption that professionals in the construction industry are unskilled is the most incorrect assumption of them all. For an individual to become fully trained as a construction craft professional, they must go through eight to 12 years of training.
Though this seems like a long time to undergo training, professionals train through an apprenticeship program. While training and learning about the industry, apprentices work for a company and earn a wage. This way, they earn as they learn.
This model allows an individual to gain experience and take steps toward becoming a seasoned craft professional, while also making a living for themselves. While they may not be paying for a formal education, they are definitely becoming skilled craft professionals.
4. 'I can't be creative in a construction job.'
Many people do not understand just how many careers are available in the construction industry. While there are careers for people who are mathematically inclined, there are also careers for people with a creative eye.
Architects, for example, are tasked with designing structures like houses and office buildings. Working with clients, engineers and project managers, architects must create designs that are functional while also aesthetically pleasing. Without an eye for design, construction projects would be unsightly.
If you would rather express creativity through working with your hands, becoming a welder, carpenter or glazier could be for you. Working with a medium like wood or glass to create something visually appealing requires both creativity and immense skill, two traditionally artistic skills.
5. 'Jobs in construction are unsafe.'
As technology and equipment has improved efficiency on construction sites, it also helped improve safety standards. With safety hats, harnesses, gloves and many other safety precautions – the industry has gotten a whole lot safer.
The Occupational Safety and Health Administration (OSHA) was founded in 1971 and has worked to reduce workplace fatalities by 66%. By implementing safety standards and providing training to workers, OSHA has helped companies ensure basic safety on every project.
6. 'There aren't any construction jobs around me.'
You shouldn't assume that because you aren't hearing about construction jobs, that there isn't a need for new professionals.
The industry is in need of craft professionals, and a lot of them. By 2030, 40% of the construction workforce is expected to retire. This means that the industry is looking for people to join the industry and work toward becoming experienced craft professionals.
Interested in construction but don't know where to look? Check out our career center for job postings!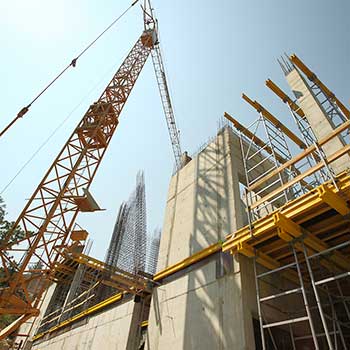 7. 'The construction industry is outdated'
Though the industry has traditionally been slow to adopt new technologies, times are changing. Funding for U.S.-based construction technologies increased by 324% in 2018 and that is expected to increase by the end of 2019.
Introducing new technology to the industry like drones, robots and artificial intelligence (AI) will bring new career opportunities for tech junkies and will continue to make the industry more efficient and safe. Now, it's up to people joining the industry to continue to modernize it.
Overall, careers in construction are diverse and offer more than what meets the eye.
While construction careers don't receive the love and attention many other career paths do, the industry is working to change that. One way is through proclaiming October as Careers in Construction Month. Click here to learn more about this annual celebration of the crafts!