April 6, 2021
|
Students

,
8 Famous American Architects and Their Creations
At the crossroads of math, engineering, creativity and construction is architecture.
Architects design new buildings, from the outward appearance to the structural support to the interconnected systems that allow things like power and water to work. Knowledge on a variety of topics including physics, materials, and curb appeal combine with an architect's personal inspiration to create the blueprints for a brand new home, office, stadium or hospital.
Architects breathe life into ideas and help create the world's most iconic buildings and places. Here are eight of the most famous and important architects in American history.
Frank Lloyd Wright
Arguably the most famous architect of all time, Frank Lloyd Wright was a pioneer for modern architecture.
Raised in rural Wisconsin, Wright's design style, often known as "Prairie School," is marked by horizontal lines, flat roofs and overhanging eaves that intend to evoke the wide and flat prairie landscape found in the American Midwest. Wright was a proponent of designing buildings to flow in harmony with the environment, evidenced most notably in his Fallingwater house design. Another of Wright's most famous projects was the Guggenheim Museum in New York City. Across his legendary career, Wright designed a total of 1,114 architectural works, 532 of which were realized.
Louis Henry Sullivan
The "Father of Skyscrapers," Louis Henry Sullivan, ushered in a new way to think about building design and had a massive influence on later architects, including his protégé Frank Lloyd Wright.
Coining the architecture philosophy "form follows function," Sullivan designed structures that matched their purpose. This mentality took effect through building upward rather than outward to add in more living areas, offices and commercial spaces to tightly-packed urban areas.  Some of Sullivan's iconic works include the Chicago Stock Exchange, the Wainwright Building in St. Louis and the Guaranty Building in Buffalo. With his philosophy breaking away from much of architectural tradition, Sullivan's career helped pave the way for modernism in the late 19th and early 20th centuries.
Daniel Burnham
Daniel Burnham was a famed architect who had a hand in designing trailblazing structures in several important cities in the late 19th century.
Burnham had a major hand in the redevelopment of Chicago following the Great Chicago Fire of 1871. There he designed some of the world's first true skyscrapers, including the Montauk Building and the Masonic Temple Building. Burnham also designed the iconic Flatiron Building at Madison Square in New York City, as well as Union Station in Washington, D.C. His company with partner John Root, Burnham and Root, become one of the most famous architectural firms of the 19th century.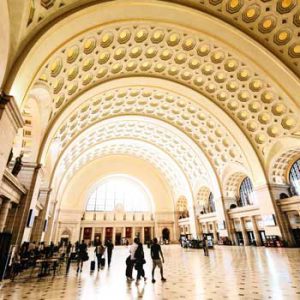 Robert Robinson Taylor
Robert Robinson Taylor is considered to be the first accredited and academically trained African American architect, and was also the first known black student to attend and graduate from MIT.
Taylor played a large role in the development of the Tuskegee Institute, a historically black college founded by Booker T. Washington in Tuskegee, Alabama. Taylor designed and oversaw construction of many new campus buildings and held teaching and leadership positions within the university. He also contributed designs for buildings at several other HBCUs throughout the south.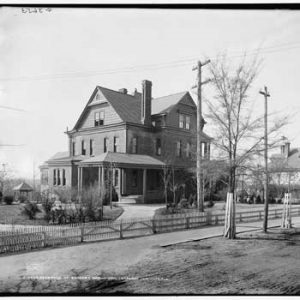 Norma Merrick Sklarek
Known as "the Rosa Parks of architecture," Norma Merrick Sklarek was the first licensed African American female architect.
In spite of facing hardships and discrimination for both her race and gender, Sklarek graduated from Columbia University with a bachelor's degree in architecture and began to rise up in the industry. She eventually became the first female vice president for Gruen and Associates in Los Angeles and later the company's first African American female director. She is credited as one of the architects on the Embassy of the United States in Tokyo, and she contributed to and oversaw many other projects in her career at Gruen. She would go on to co-found Siegel, Sklarek, and Diamond, the largest woman-owned architecture firm at the time.
Jeanne Gang
In a field traditionally dominated by men, Jeanne Gang is one of the most successful and widely known female architects.
Founder of design practice Studio Gang, Gang is most well-known for the Aqua Tower in Chicago, which was the tallest woman-designed building in the world when built. Gang also designed the recently completed St. Regis Chicago which has taken over that distinction.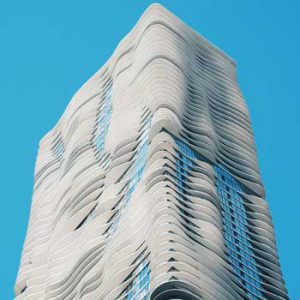 William F. Lamb
Born in New York City, William F. Lamb would go on to design the NYC skyline's most iconic component.
Lamb earned a diploma from the esteemed École des Beaux Arts in Paris before returning to New York, where he eventually became a partner in the architectural firm Shereve, Lamb and Harmon. Lamb was the principal designer of the Empire State Building, which stood as the world's tallest building for almost 40 years. The building's height, observation decks and cultural legacy, such as being featured in the original King Kong film, have made Lamb's skyscraper one of the most popular tourist attractions in the world.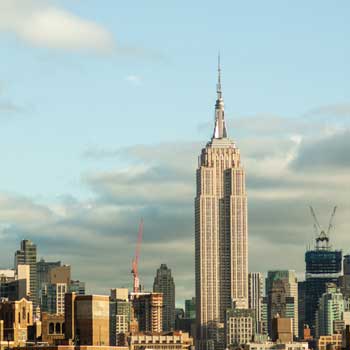 Frederick Law Olmsted
Rather than design buildings, Frederic Law Olmsted helped create a new type of architecture: landscape architecture.
Olmstead's journey to design was a winding one. He gathered experience as a merchant, farmer and journalist, endeavors which allowed him to travel and pick up a variety of skills. Olmstead's first dive into landscape architecture was arguably his most famous, entering and winning a design competition for Central Park in New York along with his experienced partner Calvert Vaux. Olmstead would go on to design numerous other public parks, reservations and estates, including Prospect Park in Brooklyn, the Niagara Reservation at Niagara Falls and the grounds of the U.S. Capitol and White House. Olmstead was a conservationist and an advocate for public communal areas as a benefit for physical and mental health for residents of large urban areas.