8 Reasons for Students to Explore Jobs in Construction
Finding a job in construction can be a great opportunity for growth. As a student, your future goals may include making money, developing personally and building your career. Thinking about what the future market might bring you is an important aspect when looking for a post-graduate job.
Getting a job as soon as you enter the job market can be tough, especially when you've got no experience in the respective field. To maximize your chances of getting hired, you must research the market, find the best jobs for you and then focus on your best skills. The construction field might be one of the best options for you. Here are the best reasons why getting a job in construction could bring you immediate success.
1. There are many openings in this field.
According to research at the U.S. Bureau of Labor Statistics or BLS, there were 263,000 job openings in construction in 2018. This field is quickly growing, according to the same source. The demand for skilled labor is increasing, but the amount of people working in the industry is decreasing. According to another source, about 260,000 workers will be retiring from construction within the next 10 years, leaving room for the next generation.
2. The money is worth it.
One of the best ways to make quick money is construction, writes this essay writers service. Careers in construction offer high average annual salaries. That means that, as a construction worker, you can afford to support your family, you can take numerous trips and buy nice homes and vehicles. Supporting your kids as they grow up is not a problem anymore. Your income level is pretty dang awesome.
3. You don't have to wait before you start earning.
The first step to becoming successful in construction is becoming an apprentice for someone with experience. And get this – you don't have to wait until you finish college, you can get a job in construction as soon as you graduate high school. In the time someone would finish college, you can already be a credentialed craft professional and earning good money.
4. You can build a life-long career.
Advancing in this career is also possible – as it is in other fields. You can climb the success ladder from being an apprentice to a journeyman, becoming a foreman and eventually rising to a superintendent or a construction project manager. In the end, learning and working in various roles will help you build the valuable knowledge that'll get you to the top. After getting real-time experience and expertise, you can become an entrepreneur and run your own construction business.
5. Your career will be meaningful.
You will literally help families find their new homes or businesses find their new offices. At the end of the day, you'll take a look back at your work and realize how much you've helped people from all over the world. According to a report by Job Talks, 64% of people working in construction felt accomplished and happy about their work. Meanwhile, only 47% of the general population felt a sense of accomplishment when discussing their career.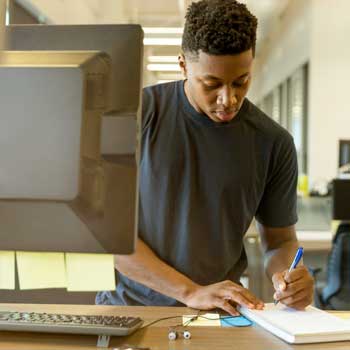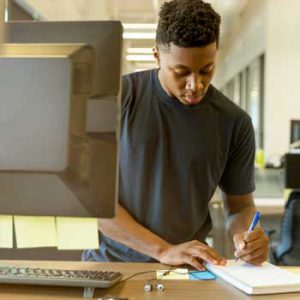 6. Traveling is included in the job description.
You might not know this by now but traveling as a construction worker is pretty common. That's because you will discover new job opportunities all around the world and will want to try out for various positions. Besides, if you're really good at your job, you'll be requested to work on various projects worldwide and won't be bored a single day of your career.
7. You'll never get bored.
Since construction is such a complex activity, you can never get bored. You will not be doing the same thing every day; you will continuously evolve. Your jobs will differ from project to project, so even when you're changing projects, your tasks will differ from one another. You will continuously learn new exciting things and get to experience the newest technologies on the market. Your workday will be diverse and full of exciting opportunities.
8. You will be working alongside awesome people.
The last but not least reason why construction is worth it is the people you'll meet. You will be working alongside people who understand what hard work is, who take their lives seriously, and who go for what they want. Your co-workers and teammates in construction can truly become like family.