March 24, 2020
|
Parents

,

Students

,
From Construction Worker to CEO? How Craft Skills Lead to Leadership
As Generation Z begins to enter the workforce, many of them are already looking to the future. Whether they are entering the workforce straight out of high school, enrolling in college courses, getting certifications or credentials – they are looking to start their careers as professionals.
One thing we know about this key demographic is that they value career advancement above all else. Lucky for students, there is so much opportunity for career advancement within the construction industry.
With a skills gap, aging workforce and focus on leadership skills, a student can go all the way from construction worker to CEO.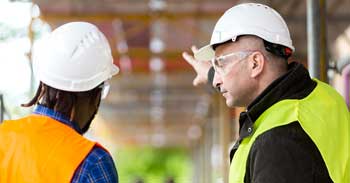 Room for Students
In the midst of a skills gap that is only going to grow, the construction industry is already looking for people to join the industry. With a projected shortage of 1 million craft professionals in the construction industry by 2023, there is a unique opportunity for newcomers.
With high demand, high wages and relatively quick entry into the industry, students can get started in their careers faster than their counterparts seeking four-year degrees. Along with getting to work sooner, young craftspeople have lower debt from education while still having many great opportunities to rise in the ranks of their profession.
There many levels within the construction industry, and every craft professional can choose their own journey. BYF's Career Path shows all the different paths someone can take within construction.
With so many opportunities for increased education and leadership, craft professionals won't need to stay stagnant in their current position.
Aging Workforce
Right now, a large percentage of the construction workforce is comprised of older generations, including Baby Boomers. This demographic makes up the seasoned, skilled craft professionals who have built their careers for decades and who now hold leadership positions in the industry.
But these professionals cannot work forever. In fact, it is estimated that 41% of the construction workforce will retire by 2031.
With so many set to retire soon, there will be a high demand for positions like Project Manager, Superintendent, Crew Leader and more. As vacancies are filled, there will be ample opportunity for experienced journeyman and newcomers alike to prove themselves and move their career forward.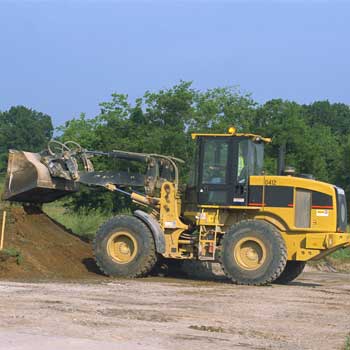 Focus on Leadership
Arguably the most important aspect of career mobility in the construction industry is the opportunity to gain critical leadership skills.
Along with the core craft skills that allow professionals to complete their day-to-day tasks, working in construction builds other skills such as teamwork, responsibility, decision-making and preparation.
While these things are critical to the success of an individual project, they also help build leaders.
With proven skill and expertise, craft professionals can move into managerial or supervisory roles, the first steps to moving up in the industry. After that it's becoming a site superintendent or project manager – and some will even go on to become owners or important executives.
So, where will you go?
Maybe you want to lead a team or become your own boss and start a company. The decision lies entirely with you. As a craft professional, you can go as far as you want to go. Start planning your future now and map out your career.