June 18, 2019
|
Students

,
How to Craft a Construction Resume that Will Get You Hired
You want a job in the construction industry. Good, we can help you! The best way for an employer to get useful and relevant information about you is by seeing your resume. Whether you are applying for an apprenticeship, entry-level or management-level position, a perfectly crafted construction resume will give you a competitive edge.
First thing to do: research.
Do not be that one applicant who uses the same resume for every job they apply to. This is especially important for construction. Your skills and experience need to tailor to the position you are applying for. From this step on, it's up to formatting and information. Keep reading to learn how to craft a great construction resume.
Organize Your Resume
Contact Information
For potential employers to notify you that you've been hired as a skilled craft professional, you need to provide them with your information. This isn't an extensive list of every house you've lived in since you were born but instead a direct way for them to get in contact with you when necessary. Go with the basics first and then you can add more depending on the job position.
Necessary
Name: First name, Last name (middle is optional)
Phone number: Personal cell phone or best number to reach you by
Email address: Most common way to get in touch with applicants
Optional
Street Address: Put either your permanent address or the address in which you frequently receive mail
LinkedIn URL: About 87 percent of recruiters will use LinkedIn to check candidates during the hiring process. Therefore, having your URL available will give recruiters another opportunity to see your business profile
Objective
Think of this as a Tinder bio, but completely professional. On Tinder, the difference between swiping right or left could be how good the person's self-description was. You don't take long to decide whether you like the person or not and recruiters have the same mentality. Most recruiters take an average of 6 seconds to scan a resume. This means you need to be able to quickly present yourself in a professional manner that gives them an insight to who you are and what you want.
Here you state exactly what kind of job you are seeking. Interested in welding, painting, pipefitting or rigging? Write it. Make this section concise but hit your essential point (perhaps three to four lines long). If you're having trouble coming up with something short and savvy, look at the language used in the job posting you are responding to.
Use this short example objective to get an idea on how to start: Recent high school graduate seeking a construction job where I can utilize my experience in custom woodworking and carpentry.
Education
Employers want to know when and where you went to school. This is especially important if you are still attending school. Keep this in chronological order from most recent to least recent. You need to include the names of schools you've attended, corresponding years whether you graduated, and the type of diploma received. Don't forget to mention if you've received (or are receiving) any special construction-related training or have taken (or are taking) certification courses.
Job Experience
Most importantly, recruiters want to see that you can put your skills to work in the field. In the hiring decision, 67 percent of recruiters say this section is of high importance. Highlight all your past employment including apprenticeships and other training experiences and be sure to put your most recent job first.
For each job, indicate the title of the position, your employer, how long you worked and a short description about your role. For your description, the focus should be on three principles: what you did in this position, how you did it (or why you did it) and the results. It's important to describe instances in which you've added value to a previous company. Mention how you increased performance times, negotiated a new contract or other ways you may have helped a project.
Make sure you are listing any construction-related experience you might have; it doesn't have to be a formal job from Mr. BigTime's Construction Company. If you've helped a friend build a fence, repainted someone's bedroom or refurbished a basement, list it. For someone at your stage, it all counts as construction-related experience.
Skills/Qualifications
Here is where you show employers what you can do on a construction site, including all the tools and/or equipment you know how to use. This can be a bullet point list that gives a recruiter a quick look at the skills you have under your belt. In a job description, companies will usually list a few technical requirements for the position. If you can check mark off those items and say, "I can do that," add it to this section, but be specific. What we mean is that if the company describes a certain software it uses, (such as BIM, AutoCAD, Primavera) list the software instead of generalizing that you are computer literate. List certifications as well, this includes OSHA and other relevant certifications.
Soft skills are also great to mention here, such as the ability to work in teams, whether you are punctual or proficient in another language. Keep in mind that any skill you mention in your resume could be talked about in your interview.
Use Keywords
While using fancy words may seem like a great idea, they don't get to the point. Action verbs are your friend. Make your descriptions stand out and your skills recognizable. Here are a few examples:
Action verbs: applied, approved, managed, illustrated, generated, marketed, contracted, aided, contributed, scheduled, calculated, painted, interpreted, trained, operated, solved, guided, tested
Remember to Proofread
You've done the research, written out the resume and utilized great keywords … so, you can start sending your resume out to employers now right? Wrong.
One of the most critical steps to creating a resume is going back through it, line by line, and checking for grammar, punctuation and spelling errors. In a survey by temp agency Accountemps, it asked hiring managers about how many spelling errors they would tolerate on a resume and one-fifth said they throw it out after just one and 28 percent said two typos could cost the applicant an interview. While not all companies are sticklers about mistakes, don't let errors like this get the best of you.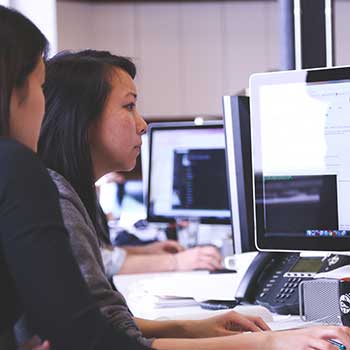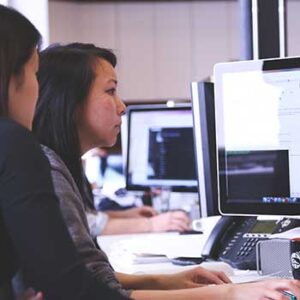 Final Tips & Tricks
Now that you know what needs to be included in your resume, here are 3 last minute tips to top everything off:
Be honest
Limit your resume to one page
Keep your language simple
There you go. Everything you need to know about building a resume that will get you into a craft profession. If you need extra help, check out a few examples online to help you visualize what your resume should look like. The most important thing is to just make one. Create your resume and start applying for positions in the construction industry. In fact, upload it here and start your career today! Who knows, you might just find that you wrote a resume that will get you hired instantly.