October 20, 2021
|
Industry

,
Rebuilding the Construction Industry Through Diversity and Inclusion
There has never been a more important time for the construction industry to make diversity and inclusion a priority.
While in some ways construction is more open to new people than it has traditionally been, the actual representation of minority groups in the industry's workforce remains low. The industry must become more active in its efforts to recruit and retain professionals from all backgrounds and walks of life and make construction a welcoming place for everyone.
Creating a diverse team helps businesses grow and supports minorities, and time is ripe for this sector to embrace inclusion. Here's why diversity and inclusion are critical for the future of construction, and how the industry can start to better implement these principles.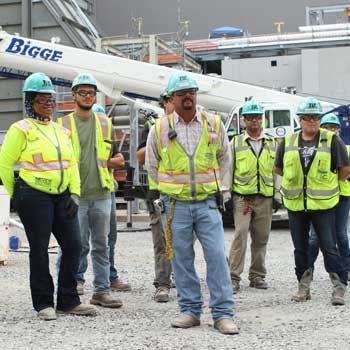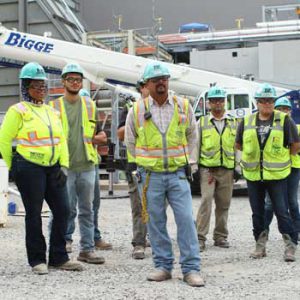 The Current State of the Industry
Women are one of the groups underrepresented within the construction business. In 2018, only 9.9% of the U.S. construction workforce was women, and about 73% of them work in sales or office positions as opposed to on job sites. They often face barriers such as poorly fitting personal protective equipment and stereotypes that physical work is better suited for men.
Racial minorities are also underrepresented in construction. In 2020, Blacks made up 6% of the construction workforce, and Asians counted for only 2%. White people, meanwhile, comprise 88.6% of the construction industry.
The Importance of Diversity and Inclusion
Becoming a more diverse and inclusive industry is important to the long-term health of construction. Here are some reasons diversity is essential to the building industry.
1. It Fills Employment Gaps
Hiring a diverse team can help construction companies deal with labor shortages. As the housing demand increases, the industry will need to hire 430,000 workers this year. Supporting underrepresented individuals can give companies a competitive edge.
2. It Fosters Engagement
Creating a diverse team will make employees feel more welcomed and happier. Feeling like everyone has a place can increase engagement levels, and people are more likely to be productive and stay at the company longer.
3. It Improves Company Performance
Being open to hiring underrepresented groups allows managers to find qualified talent. Limiting biases widens their candidate pool. For example, hiring veterans can bring valuable skills that stress the importance of safety. They can be strong leaders and are familiar with operating heavy machinery.
With more talented workers, a company can be more productive. In fact, a diverse firm's productivity is 1.32 times higher than those lacking inclusion.
4. It Can Lead to Innovation
Contractors often need to make quick decisions or come up with creative solutions. Having a diverse group of individuals can bring up different perspectives that may lead to faster resolutions. This innovation can help employers outperform other companies.
5. It Can Boost a Company's Reputation
When companies show they are willing to hire minority groups, it paints them in a positive light. The increase in reputation helps employers attract new talent and gain more business. Organizations showing they're progressive can even break down traditional gender stereotypes.
Steps in the Right Direction
Despite the challenges for underrepresented groups, the industry has been taking some steps. Multiple support networks are available to reduce the marginalization of women. National Women in Construction offers education and networking opportunities and hosts an annual conference, including professional seminars and workshops.
Some companies work with the local community to offer courses for girls. In addition, blogs, such as Construction Equality, address issues of diversity. The site highlights scholarship opportunities and shares personal stories.
The government also plays a role by supporting women in construction through the Women in Apprenticeship and Nontraditional Occupations Act. Many universities also promote women in STEM fields.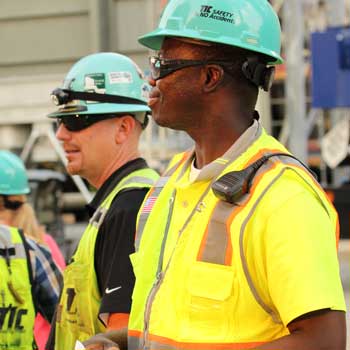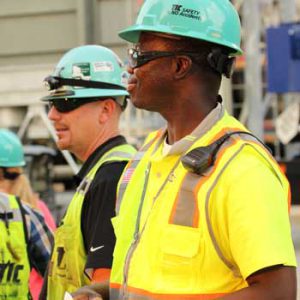 How to Increase Diversity
While the industry is making strides, there is still more that can be done. Here are some strategies to improve diversity in the construction industry.
1. Overcome Language Barriers
Employees should accommodate people from all backgrounds. Offering a language training program for employees not fluent in English is a good start. Managers can also use visuals when explaining projects. Improving communication among the team is essential to ensure employee safety.
2. Offer More Educational Opportunities
Minorities often face more barriers when it comes to educational opportunities. Employees should provide real-world experiences to help improve skills. For example, a company could partner with a community college and explain what it's like to work in construction.
Employers should encourage technical training before college degrees and encourage minorities to take advantage of this education to qualify for leadership positions.
3. Provide a More Inclusive Environment
Creating a diverse workforce means giving everyone equal opportunities, and offering women leadership roles can help reduce gender biases. While many women work in administrative functions, only one in 20 hold leadership positions. Also, promoting women can give young girls a model to look up to.
4. Reevaluate Current Policies
Managers need to educate themselves on inclusive behaviors and unconscious biases and pass this knowledge to their employees. They can also change a company's structure by reexamining anti-discrimination policies and promotion criteria. A company that promotes inclusivity can help attract the younger generation.
5. Build Partnerships
Construction companies should work with other organizations, such as colleges and vocational schools. It can help them find top talent and promote their business. For example, Turner Construction's Youth Force 2020 program connects professionals with students to encourage their interest in design and engineering.
Companies can also work with career programs, such as YouthBuild. The nonprofit teaches teens construction skills while building new homes.
6. Integrate Technology
The construction industry has been slower to adopt new technology, but it can help improve process efficiency. For example, artificial intelligence can make planning and scheduling projects quicker.
Also, integrating modern tech can attract the younger generation to the industry. Millennials are used to growing up in a world with electronics.
7. Support Open Communication
Employers need to encourage open communication and allow minorities to share their stories. Managers also need to create an environment where employees are comfortable speaking up.
Fostering an Environment of Diversity and Inclusion
The construction industry faces challenges when it comes to creating a diverse workforce, but it can be highly beneficial to a company's productivity. Taking steps to promote inclusion allows companies to have more room for growth in a competitive environment.