July 13, 2021
|
Students

,
Top Tips for Starting a Career in Construction
The construction industry is on the lookout for dedicated and hard-working individuals, just like you! And anyone who is looking for a fulfilling and high-paying job, with great room for professional growth and the freedom to travel should consider pursuing a career in construction. Now is indeed the best time to join the industry and you can start your career on the right foot with these tips.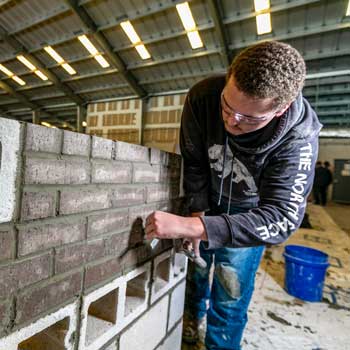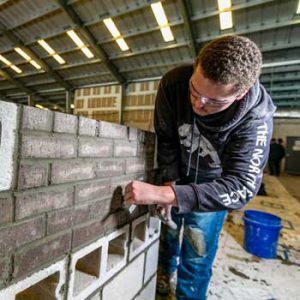 Choose the Best Trade for You
The possibilities are endless in the construction industry. While there are a lot of promising trades to choose from, each of these fields requires special skill sets. By choosing a trade that aligns with your interests, you can harness your natural curiosity to master your craft.
US News declares that the construction manager position is one of the best jobs in the industry because of the high demand and salary. So if you are interested in planning projects and overseeing the production process, this could be a good choice for you. But if you have a natural talent in mathematics and technology, see if becoming an instrumentation technician sounds like an interesting option. On the other hand, welding can allow you to create large buildings, bridges and even ships! By researching your options, you can get an idea of which craft matches you best.
Learn Your Craft
Before you join a certain trade, you need to familiarize yourself with the many different skills applied in your chosen field. In time, you can certainly become a master of your craft, but for now you have to be humble enough to play the role of the apprentice or trainee.
One of the best perks of working in the construction industry is that you can earn while you learn. Join programs where you can pick up skills, assist some of the pros of the industry and take home a paycheck. And since you'll be working alongside skilled and knowledgeable craftsmen, take the time to learn from them. Don't be afraid to ask questions because these professionals know a lot of secrets that only experience can teach you
Keep Your Finances in Check
As you start to work and earn wages, it's important to be smart about how you manage your money.
Indeed, this is a period wherein you still have a lot to learn about the working life. Consider this as the perfect opportunity to acquire construction and financial management skills at the same time. For example, young professionals need to prioritize setting up an emergency fund that can help them through the less busy months. Even if you start small, you'll be able to pick up a good habit and save a lot of money in the long run. Your future self would definitely thank you for learning how to save money so that if you need to, you can get by with your savings.
Plan Your Career Path
As a young skilled worker, you have to plan your desired career path. This will serve as a roadmap that will guide you through the skills and goals that you have to reach through the years. To progress in your career, you might need to acquire certifications that will help improve your skills.
For instance, you can work your way through multiple levels of craft training through NCCER. You can also join the green building industry by pursuing professional certification programs through the Green Business Certification Inc.
Stay Committed to Your Craft
One of the key ingredients in career progression is commitment. The best professionals in the industry sacrificed a lot to learn their craft. Similarly, you can become an expert by showing commitment to learn and master the skills in your trade. After all, it takes a dedicated and experienced professional to learn how to build the structures that are essential in our daily lives.
There are a lot of openings in the construction industry for young professionals like you. Through dedication and commitment, you can learn all the skills necessary for a successful and profitable career!